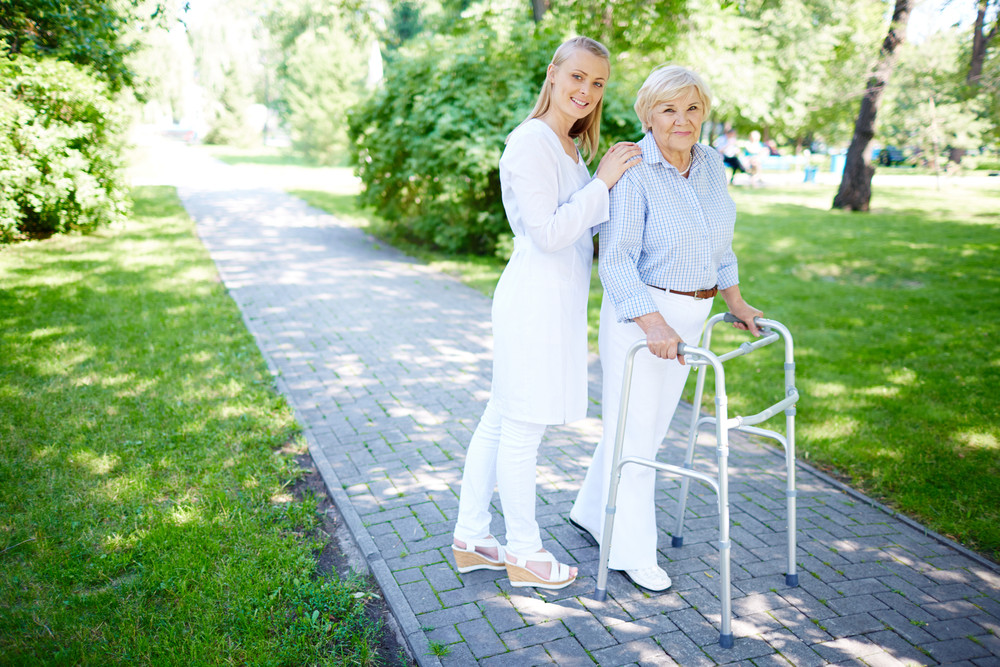 Physical therapy is a type of treatment that helps increase mobility and relieve pain. People who get physical therapy intervention within the first 2 weeks of a knee, back, or neck injury reduce the need for prescription pain medication. Physical therapy is used to treat a number of injuries and illnesses. However, some patients may not be able to go to a physical therapy clinic or office. So, what are they supposed to do?
These patients may be eligible for in-home physical therapy. This can help people get the treatment they need without worrying about their access to it. Here's what exactly happens with this form of treatment and how people can get more information about it.
What Is In-Home Physical Therapy?
In-home physical therapy happens when physical therapists care for their patients at their patients' homes. They help their patients heal from injuries and help them with their mobility. They provide most of the same physical therapy services as they would in an office.
In-home physical therapy is beneficial for patients who cannot travel to a physical therapist's office. This allows the patient to focus more on healing and not stress about getting to the office.
Who Qualifies for In-Home Physical Therapy?
Patients who need help recovering from an injury but can't travel to a physical therapist's office are eligible for in-home physical therapy. For instance, if a patient needs lower back pain treatment but their injury doesn't allow them to sit in a vehicle, they could qualify. There are other circumstances where patients can qualify for at-home treatment, but it's best to contact your physical therapist to see what their specific conditions are.
What Happens During In-Home Physical Therapy?
A physical therapist will come to your home and provide treatment for your injury during in-home physical therapy. For instance, if you suffer from lower back pain, your physical therapist will help you ease that pain through exercise and other forms of mobility training. This treatment plan is created based on your current condition, your injury, and what your goals are for treatment. In addition to in-home treatment, your physical therapist can also show you basic exercises you can do between visits that can help with your treatment.
Does Insurance Cover In-Home Physical Therapy?
It depends on your insurance plan. Some plans cover in-home physical therapy while others do not. In some cases, your insurance may cover a portion of your physical therapy but you have to pay a certain amount as a copay. If you aren't sure if your plan covers this form of treatment, contact them and get clarification before you sign up for it.
If you don't have insurance, you can still get physical therapy at home, but you'll have to pay out of pocket. Talk to your physical therapist to see how much it would cost you and if they have payment plans available.
How Do I Get In-Home Physical Therapy?
Usually, your doctor will recommend in-home physical therapy if you have issues moving around and those issues prevent you from making trips to the physical therapist's office. Your doctor will make the case that it's medically necessary for a physical therapy professional to work with you at your home. There may be additional paperwork needed, but your doctor can help you sort it out.
If you aren't sure if you qualify for this kind of physical therapy, talk to your doctor. You can also call a physical therapy clinic near you and see if they can help you get the process started. The professionals there may be able to offer you advice on how to talk to your doctor about getting these services.
There are numerous benefits to at-home physical therapy. You can get one-on-one care, you don't have to worry about traveling for treatment, and you can heal in the comfort of your own home. If you want this kind of treatment, it's best to talk with your doctor and see if you qualify for it. Explain your situation to your doctor and see if there's anything they can do to help you get these services. Then, prepare for your treatment and focus on healing with trained professionals at your side. To learn more about in-home physical therapy in the Phoenix area, contact them today.