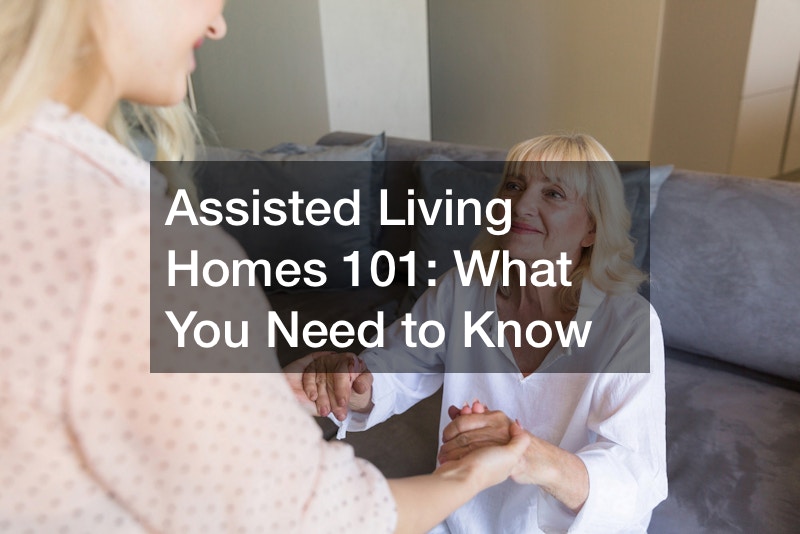 If you have elderly parents, it's difficult to watch them struggle with simple everyday tasks. It's also worrying to leave them alone for too long while you're at work or away. Have you considered assisted living facilities? These are special residences that accommodate and care for elderly folk, by aiding where needed, offering a wide range of activities, outings, and amenities such as housekeeping.
Do assisted living facilities provide meals? Yes, three nutritional meals and special diets are catered for, and some may provide additional snacks as well.
There's a slight distinction between personal care and assisted living. While both provide similar services, assisted living facilities offer a higher level of skilled health care. Personal care apartments come with a private bedroom and bathroom. Private and shared rooms are available in assisted living facilities.
If you're considering such facilities, visit the assisted living open house day, which allows you to take a tour of the place, get to know the staff, and obtain the information you need. If you come across a retirement home sign near you, check it out as well. See all the available options, involve your family, and choose the one that'll suit your loved one the best.
Assisted Living Homes 101: What You Need to Know
If you are someone (or know someone) who is in need of an assisted living home, you have come to the right place. Assisted living centers and homes provide some general assistance for individuals that are slightly older, making it perfect for someone who still has independence but wants to find a loving community to enjoy life with. That said, there are a lot of varying components to assisted living centers, and it is important to understand what a nursing home could offer should you (or a loved one) move into one. Keep reading below for some key information regarding assisted living centers.
1. There are thousands of living care centers so be sure to choose wisely!
When it comes to selecting an assisted living
facility, the choice can be a difficult one. There are so many factors to consider (such as location, accommodation, cost and more) that people often wonder how to choose one single facility. Consider, that in 2012, there were approximately 22,200 assisted living centers or other similar residential care communities in the United States. This means,
that no matter what your needs are there is likely a facility for you. Be sure to research a number of options before choosing a facility, as the options are truly endless.
2. Once you join an assisting living center, there are many available activities designed to make the living experience enjoyable.
When researching potential living care facilities, take into consideration the types and number of activities available to residents. According to 2015 data, the happiest retired people will engage in three to four activities regularly. This means that if you want to increase the likelihood that people are happy in a living care center, consider the activities they will have available to them. Doing the research ahead of time can help determine if a facility will be a good fit for you or your loved one.
3. When it comes to retirement homes and assisted living, residents often end up being much happier than they expected.
In a recent survey conducted about retirement homes and retirement in general, approximately 48% of respondents reported being happier in retirement than expected. This suggests that although there might be some negative feelings about initially moving to an assisted living facility (i.e. losing one's freedom, no longer living alone etc.) there are some real perks to the community environment.
People tend to enjoy living with others, and after being in a
facility they realize that. Thus, if you or your loved one is nervous about moving to a retirement community consider the people that have already done so and how happy they are in that environment!
If you found these tips helpful, then you are on the right track to learning the key components of assisted living homes. Most importantly, be sure to follow the aforementioned tips in order to ensure that you find the best assisting living space as possible! First, know that there are thousands of assisted living centers to choose from, so be sure to research your options to find the one that meets your needs. Second, there are many available activities designed to make the living experience enjoyable so consider the fun you could have! Third, remember that residents often end up being much happier than they expected in a living assisted center.